Keynote Speakers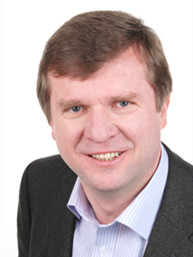 Prof. Sergei Gorlatch
University of Muenster, Germany
Sergei Gorlatch has been Full Professor of Computer Science at the University of Muenster (Germany) since 2003. Earlier he was Associate Professor at the Technical University of Berlin, Assistant Professor at the University of Passau, and Humboldt Research Fellow at the Technical University of Munich, all in Germany. Prof. Gorlatch has more than 200 peer-reviewed publications in renowned international books, journals and conferences. He was principal investigator in several international research and development projects in the field of parallel, distributed, Grid and Cloud algorithms, networking and computing, as well as e-Learning, funded by the European Commission and by German national bodies.
Speech Title: 'Distributed Applications Based on Mobile Cloud Computing and Software-Defined Networks'
Abstract: We consider an emerging class of challenging networked multimedia applications called Real-Time Online Interactive Applications (ROIA). ROIA are networked applications connecting a potentially very high number of users who interact with the application and with each other in real time, i.e., a response to a user's action happens virtually immediately. Typical representatives of ROIA are multiplayer online computer games, advanced simulation-based e-learning and serious gaming. All these applications are characterized by high performance and QoS requirements, such as: short response times to user inputs (about 0.1-1.5 s); frequent state updates (up to 100 Hz); large and frequently changing numbers of users in a single application instance (up to tens of thousands simultaneous users). This talk will address two challenging aspects of future Internet-based ROIA applications: a) using Mobile Cloud Computing for allowing high application performance when a ROIA application is accessed from multiple mobile devices, and b) managing dynamic QoS requirements of ROIA applications by employing the emerging technology of Software-Defined Networking (SDN).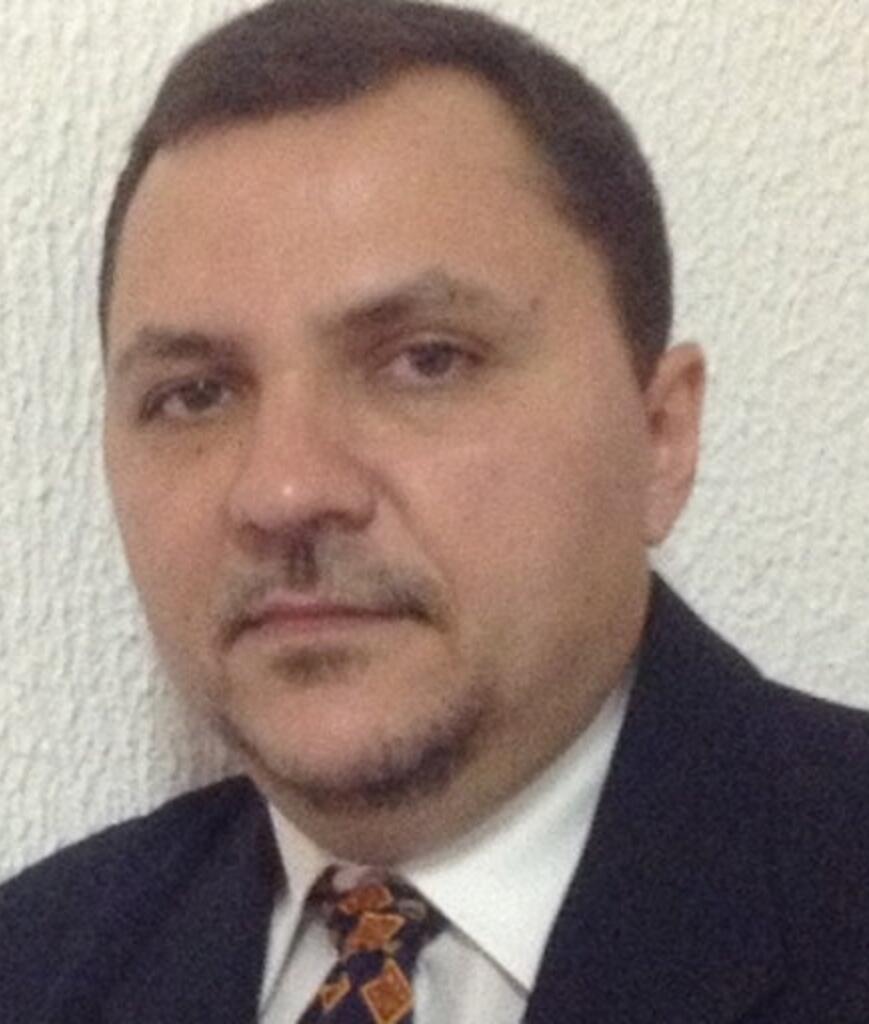 Assoc. Prof. Joao Alexandre Lobo Marques
University of Saint Joseph, Macau
Associate Professor at University of Saint Joseph, Macau, SAR China. Visiting Associate Professor at the Chinese Academy of Sciences, Shenzhen (SIAT/CAS), China. IEEE Member. Post Doctorate and Honorary Research Fellow from the University of Leicester-UK. PhD in Engineering of Teleinformatics at UFC/Brazil and Technische Universität München, Germany (2010). Board Member of the XS Innovation Group in Brazil. Former Associate Professor and Research and Innovation Director at University Lusiada of Angola (2009-2016). Associate Professor and Chief of the Software Major Area at the University UGS, Angola (2016). Master's in Artificial Intelligence, UFC/Brazil (2007). Has large experience in Signal Processing, Applied Computer Science and Artificial Intelligence system modeling and implementation, based on several machine learning techniques, artificial neural networks (ANN) and Deep Learning architectures.
Speech Title: 'Multimodal Biosignals Monitoring for Neuromarketing and Neuroeconomics Applications'
Abstract: The integration between biomedical engineering and business areas is creating an innovative research field to support business operations in specific and relevant activities. With the current advances, technology should help find solutions to traditional problems or unmeasurable acitivities such as the effectiveness of marketing campaigns, improvement of decision making process and the development of soft skills. On this direction, the application of multimodal biosignals monitoring represents the possibility of simultaneous collection of data from different biological sources, such as heart beats, facial expressions, brain activity, skin conductance, among others. This can provide online and a posteriori data analytics possibilities for intra and inter subjects analysis. This work presents the preliminary results of a neuromarketing research conducted at University of Saint Joseph, Macau SAR China based on the analysis of single channel EEG brain monitoring. The measurement of raw EEG, the calculation of frequency domain bands (alpha, beta, gamma and theta) and the embedded calculation of attention and relaxation levels generate a group of metrics for a proposed exploratory data analysis. Data visualization techniques are proposed with the creation of 5 dashboards for each session, considering statistical analysis (average, standard deviation, quartiles, linear correlation, etc), quantification analysis and nonlinear characterization considering entropy measures and nonlinear correlation. The session interpretation with the dashboards was compared with visual annotations provided by observers The results are promising and the use of EEG integrated with other sensors in parallel are expected to improve significantly the system performance.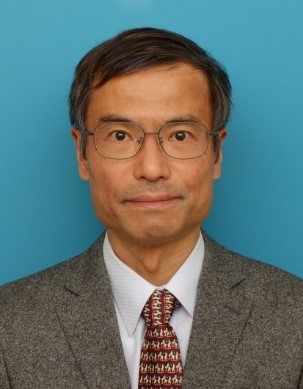 Prof. Nobuo Funabiki
Okayama University, Japan
Nobuo Funabiki received the B.S. and Ph.D. degrees in mathematical engineering and information physics from the University of Tokyo, Japan, in 1984 and 1993, respectively. He received the M.S. degree in electrical engineering from Case Western Reserve University, USA, in 1991. From 1984 to 1994, he was with the System Engineering Division, Sumitomo Metal Industries, Ltd., Japan. In 1994, he joined the Department of Information and Computer Sciences at Osaka University, Japan, as an assistant professor, and became an associate professor in 1995. He stayed at University of California, Santa Barbara, in 2000-2001, as a visiting researcher. In 2001, he moved to the Department of Communication Network Engineering (currently, Department of Electrical and Communication Engineering) at Okayama University as a professor. His research interests include computer networks, optimization algorithms, educational technology, and Web technology. He is a member of IEEE, IEICE, and IPSJ. He is the associate editor-in-chief in Journal of Communications since 2016 and an editor in International Journal of Computer & Software Engineering since 2018. He was the chairman at IEEE Hiroshima section in 2015 and 2016. He has served as a member of technical program committees in more than 30 international conferences. He has published more than 600 papers and coauthored seven books.
Speech Title: 'Coding Study Using Informative Test Code in Java Programming Learning Assistant System'
Abstract: To enhance Java programming educations, we have developed a Java Programming Learning Assistant System (JPLAS). JPLAS offers several types of exercise problems to cover various studies at different levels. Among them, the code writing problem (CWP) asks a student to write a source code that passes the given test code for the assignment. The test code can describe the necessary information to implement the source code, such as names of classes/methodsariables, arguments of methods, and data types of variables, in addition to the required behaviors. As well, it is expected that by writing a source code that passes the test code, a student will address coding study with the proper code design. In Java programming, the encapsulation, inheritance, and polymorphism are the three fundamental Object-Oriented Programming (OOP) concepts that every student should master and freely use, although it is very hard for novice students. Besides, the Java Collections Framework (JCF) provides strong architecture to handle a group of objects. Any student should master how to use the JCF in a code at Java programming course. In this talk, we present the informative test code approach of CWP in JPLAS, for studying the three OOP concepts and the JCF. The test codes contain the access modifiers, the class/methodariable names, and the data types that are required for using the OOP concepts and the JCF in the source codes. Then, a student is expected to learn how to use them by writing source codes that pass the test codes. To evaluate the effectiveness of this approach, we generated informative test codes for $10$ assignments using the OOP concepts and $5$ assignments using the JCF, and asked $8$ and $15$ students who are currently studying Java programming in Myanmar and Japan to solve them, respectively. Then, all of them could complete the source codes that pass the test codes, where the quality metrics measured by Metrics plugin for Eclipse were generally acceptable. Unfortunately, due to the insufficiency of test codes, some students implement unnecessary statements in source codes, or implement incorrect behaviors that can pass only the given test codes. The improvement of test codes to avoid them will be in future works.